Chief Administrative Officer
Chief Administrative Officer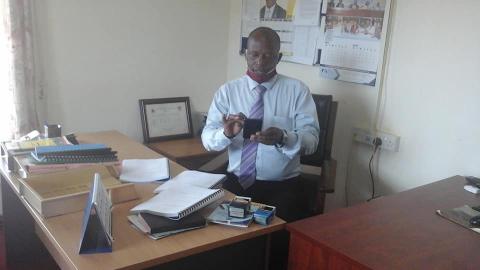 Mr. Kasagara Edward
I welcome you to the official website of Mbarara District Local Government.
A fast growing and attractive district, Mbarara is a tourist, knowledge, economic and cultural hub. Mbarara District Council in its transformation journey aims to make a difference to the lives of its people. For this to happen, we seek participation of all, and guarantee security of persons and property by making the district a safe and attractive place to live, work, invest and visit. As a way of promoting sustainable socio-economic development and effective service delivery to the people, we undertake continuous reviews of service delivery options and maximize opportunities for partnership and joint working, in which the District council plays a pivotal role in community leadership.
Our web portal sets out to share information with you. All our efforts are geared towards improving service delivery to you, our clients. Like other Local Governments in the country and elsewhere, Mbarara today faces the challenge of reducing resources available for development. This operational constraint requires innovative approaches and solutions in service delivery. It is our resolve, however, to work closely with our community and with partners in public, private and civil society sectors in ensuring that our mission and goal is met, in the ever changing and challenging environment in which the local government currently operates.
I look forward to working with all of you, to develop a strong and vibrant local government that we need.
Thank you for your interest in Mbarara District Local Government web portal.
Enjoy browsing.
Kasagara Edward
Chief Administrative Officer