District Administration
The Senior Management Team works with the political Leadership to oversee the strategic objectives of Mbarara District Local Government. On the technical side, Mbarara district is headed by a Chief Administrative Officer, appointed by central government. From July 2015 a new Senior Management structure is in place.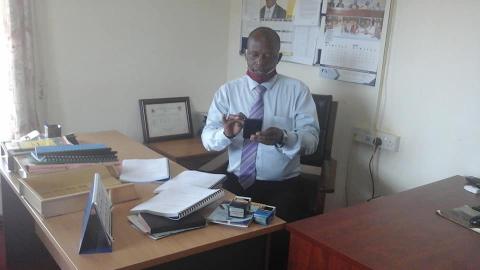 Chief Executive
Mr. Kasagara Edward is the Chief Executive of Mbarara District. Since Uganda adopted the Decentralization policy in 1992, Mbarara District has been served by a number of Chief Administrative Officers. 
Our Administrators
The Chief Administrative Officer (CAO), is supported by a Deputy and Assistant CAO, Senior Assistant Secretaries and Parish Chiefs. The office is further supported by the Senior Information Technology Officer, Information Technology Officer, Communications Officer and support Staff.