PRESIDENT YOWERI KAGUTA MUSEVENI - OB NTARE SCHOOL
Publication Date:
Thursday, September 22, 2016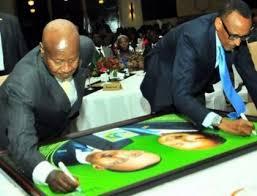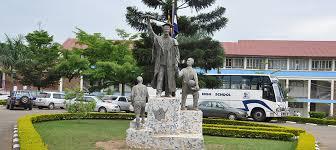 H.E The President of Uganda, Yoweri.K. Museveni studied at famous Ntare School from 1962 - 1967. While pursuing his academics at Ntare School, H.E Y.K Museveni was a resident of Mbaguta House Room1. He was a very zealous member of the Scripture Union and a very serious debater that used to contribute interesting articles on different subjects in the school magazine. At the time H.E was at Ntare School, the school headmaster was Mr. W.M. Crichton.
Interestingly, H.E The President of Rwanda Paul Kagame also studied at the Famous Ntare School from 1972 - 1975. While at Ntare School, H.E Paul Kagame was a resident of Pioneer (former Stanley) House Room 1. He was generally quiet and very reserved. A very active member in sports particularly Basketball and Cricket. At the time of his studies, the headmaster was Mr. Brian Remmer. 
Read more about the great Ntare School: www.ntareschool.sc.ug